Little Compton, RI and Nearby MA Surf Spots

Skip to Your Spot:
Current Near Shore Conditions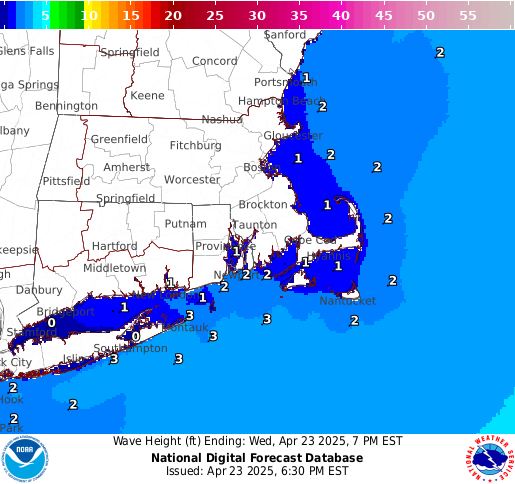 Horseneck Beach
No surfing is allowed on the public beach (or on any of the State Beaches controlled by the Massachusetts Department of Conservation and Recreation). Wait for the lifeguards to be off duty before attempting to surf at the public beach.
Closest Buoy (Live Feed):
October 16, 2019 9:30 am EST Location: 40.969N 71.127W Significant Wave Height: 3.6 ft Dominant Wave Period: 4 sec Average Period: 3.8 sec Mean Wave Direction: SE (125°) Water Temperature: 61.2°F (16.2°C)
Little Compton
Little Compton's town beach features a long, sandy shoreline. Facilities consist of portable toilets. Lifeguards are on duty in-season. Parking in the large dirt lot here requires a summer daily fee. There are beautiful views of Cuttyhunk and the Elizabeth Islands. Nearby across a shallow tidal creek is Goosewing Beach, a Nature Conservancy wildlife refuge. Restrictions exist here to protect nesting Piping Plovers.
Closest Buoy (Live Feed):
October 16, 2019 9:30 am EST Location: 40.969N 71.127W Significant Wave Height: 3.6 ft Dominant Wave Period: 4 sec Average Period: 3.8 sec Mean Wave Direction: SE (125°) Water Temperature: 61.2°F (16.2°C)